Archive
Equipment Q&A: Padraig Harrington goes deep on gear setup, playing with knockoff clubs as a junior
Padraig Harrington's accomplishments are well known. A three-time major champion, a six-time PGA TOUR winner, and a four-time PGA TOUR Champions winner.
But Harrington, 51, is also one of the most astute equipment minds in professional golf.
Ahead of the Valero Texas Open at TPC San Antonio, GolfWRX.com caught up with Harrington for an exclusive one-on-one conversation about the equipment landscape and why he chose his clubs.
What's in Padraig Harrington's bag at the Valero Texas Open
Harrington revealed his belief that each club has an individual purpose within the bag, which explains why he uses a mixed set of clubs of varying years made by varying manufacturers.
Andrew Tursky, GolfWRX.com: Padraig, you have such an interesting mix of clubs from different years – some new, and some very old. I'm wondering what your process is like for selecting the clubs that go in your bag?
Padraig Harrington: Well, first of all, Wilson (Harrington's equipment sponsor), they want me to play whatever I'm comfortable with. It's very important. They're not a manufacturer that says, 'We want you to play 14 clubs.' There's always a club you don't like. That's just the way it is. So Wilson is like, 'We want you playing well and playing the best clubs for you.'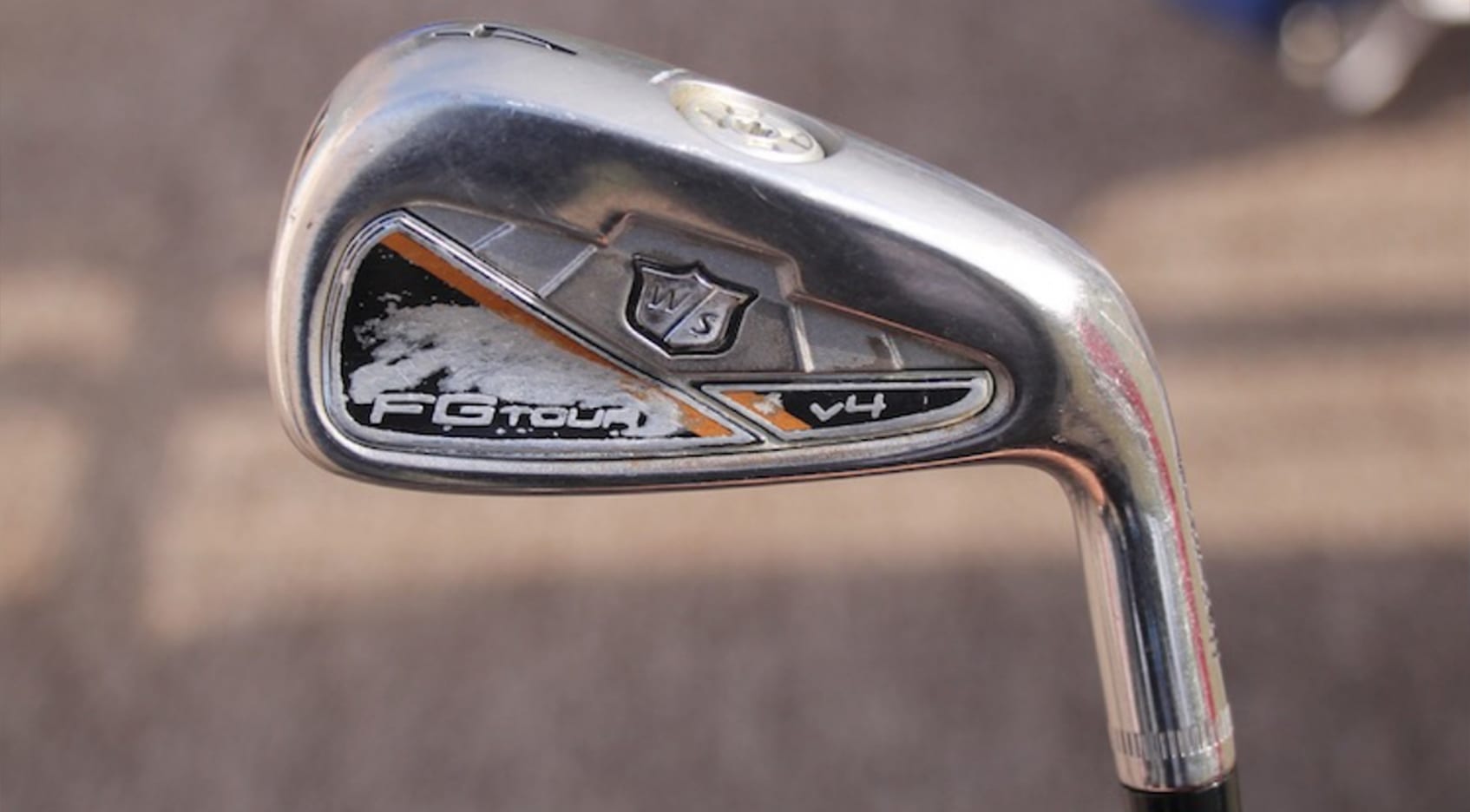 I am very comfortable with their irons. I'm very comfortable with their wedges. They have an old hybrid 4-iron that I love. They have a new hybrid 4-iron that is too powerful. I put it in the bag last week and I had to take it out. The thing is, I use a 4-iron and a 5-wood. My 4-iron has to go somewhat relative to my 5-iron, and then I have to bridge that gap between 4-iron and 5-wood, so it has to do both. The new 4-iron was going 230 yards. My 4-iron goes about 215-235, maybe 240 on a warm day and my 5-wood is like a warm-day 265 in the air, but I have no problem hitting it 235, so I can cross it over. But this 4-iron, the new version, it just went. I couldn't hit the 215 shot with it; it's just too powerful. That's why I have the old 4-iron in the bag, but it does the job to bridge the gap.
The driver companies know I'm a free agent when it comes to drivers, so every time a new driver comes out, they'll come to me and say, 'Hey, would you have a look at this?'
And you'll test all of the drivers that companies send or provide?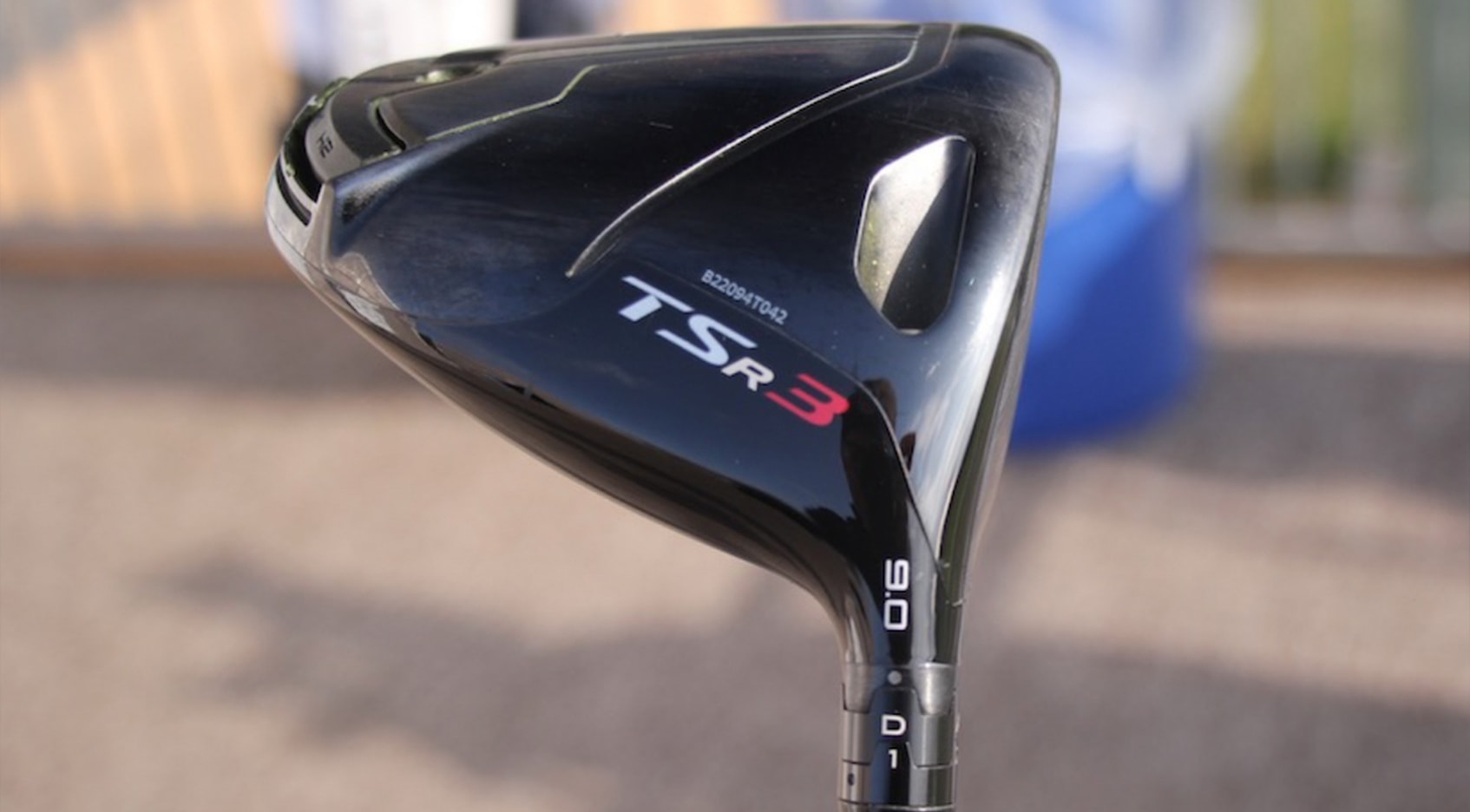 I will test everything, but it has to beat what I have in the bag. And Wilson's new driver is the same. They brought out a new driver and it's great, but I love the driver I'm using. So I say, 'Look, guys, not only do you have to be as good as the incumbent, you have to be better, because I already know this and I'm familiar with it.'

Wilson has built a very, very good driver. There's no doubt about it. But I love the driver I'm using. And none of these manufacturers can build me a driver that's better.
How do you define better? Is it a ball speed thing, or are you searching for the right windows…?
Ball speed gets a driver into the conversation and then you bring it to the golf course. So the driver has to be going as good as my current driver and then I bring it to the course and see if I can hit the thing straight. I have gone down the road [of prioritizing speed]…I used a driver in 2014 and it never worked weekends. But it was fast. I used it for about six weeks I'd say – six tournaments – and I missed six straight cuts. It never worked on the weekend. It was really fast on the range, but it just wasn't good on the course.
Yeah, that's not good. What about the wedges, and that TaylorMade ZTP especially?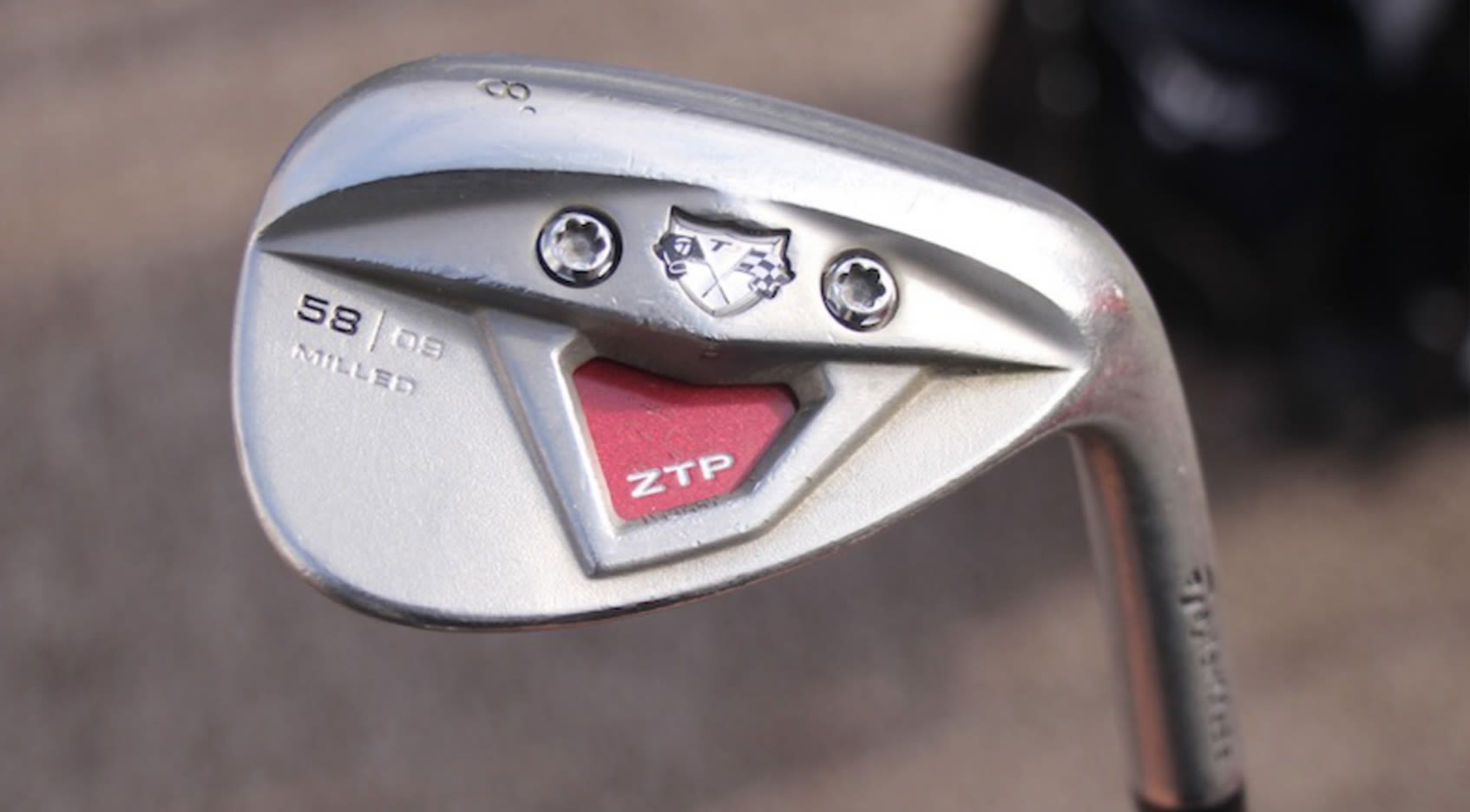 Wedges-wise, yeah the TaylorMade is obviously attracting a lot of attention, but that was my idea! Myself and a consultant for Wilson, I got him to build changeable faces and he sold that to TaylorMade.
No way! That was your idea?
Yeah, that's fully my idea. He sold that then to TaylorMade, and TaylorMade produced them, which I was happy about. But TaylorMade couldn't sell them. You can't get people to clean the grooves, so they weren't going to buy a new face. Why have 400 faces at home? So I went out and bought these faces to make sure I had them for life. And I was home chipping a while ago, and I have a nice 58. I like the grind on that wedge and the fact I can just replace the face and have a fresh face every three weeks, it's just easy, so that's why that's in there.
The Wilson 64 wedge in there with a high toe…the big key with a 64 wedge is DO NOT use it.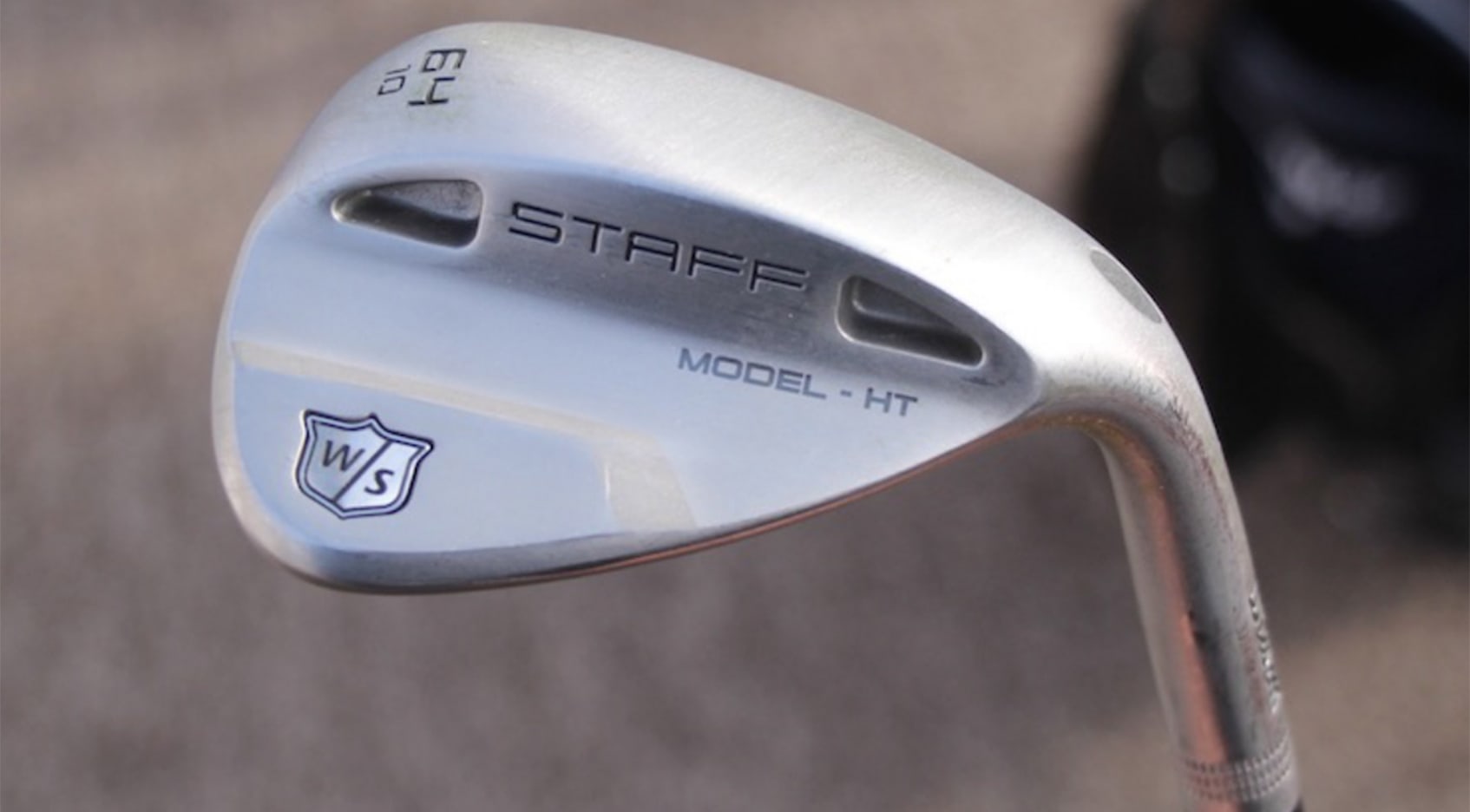 No, seriously, do not use it. It's a terrible wedge for your technique. That club is in the bag and it gets used on the golf course and it gets used when it's needed, but you don't practice with it, because it's awful. So much loft will get you leading too much, and you're going to deloft it. Hit one or two shots with it, then put it away. You're better off practicing with a pitching wedge and adding loft to be a good chipper instead of practicing with a lob wedge and taking loft off. A 64-degree wedge is accentuating that problem. It's a dangerous club. It does a great job at times, but it certainly can do harm.
That's good advice for amateurs right there.
It's not bad having it in the bag for a certain shot, but it's a terrible club to practice with. I literally hit one or two full shots with it, a couple chips with it and that's it. I know if I spend too long with it, I'll start de-lofting.
How far does a full shot go with it?
You'd be surprised, about 75 yards, but I know if I'm playing a tournament with it I can get it to 85.
And what about the putter? How long have you played that particular model?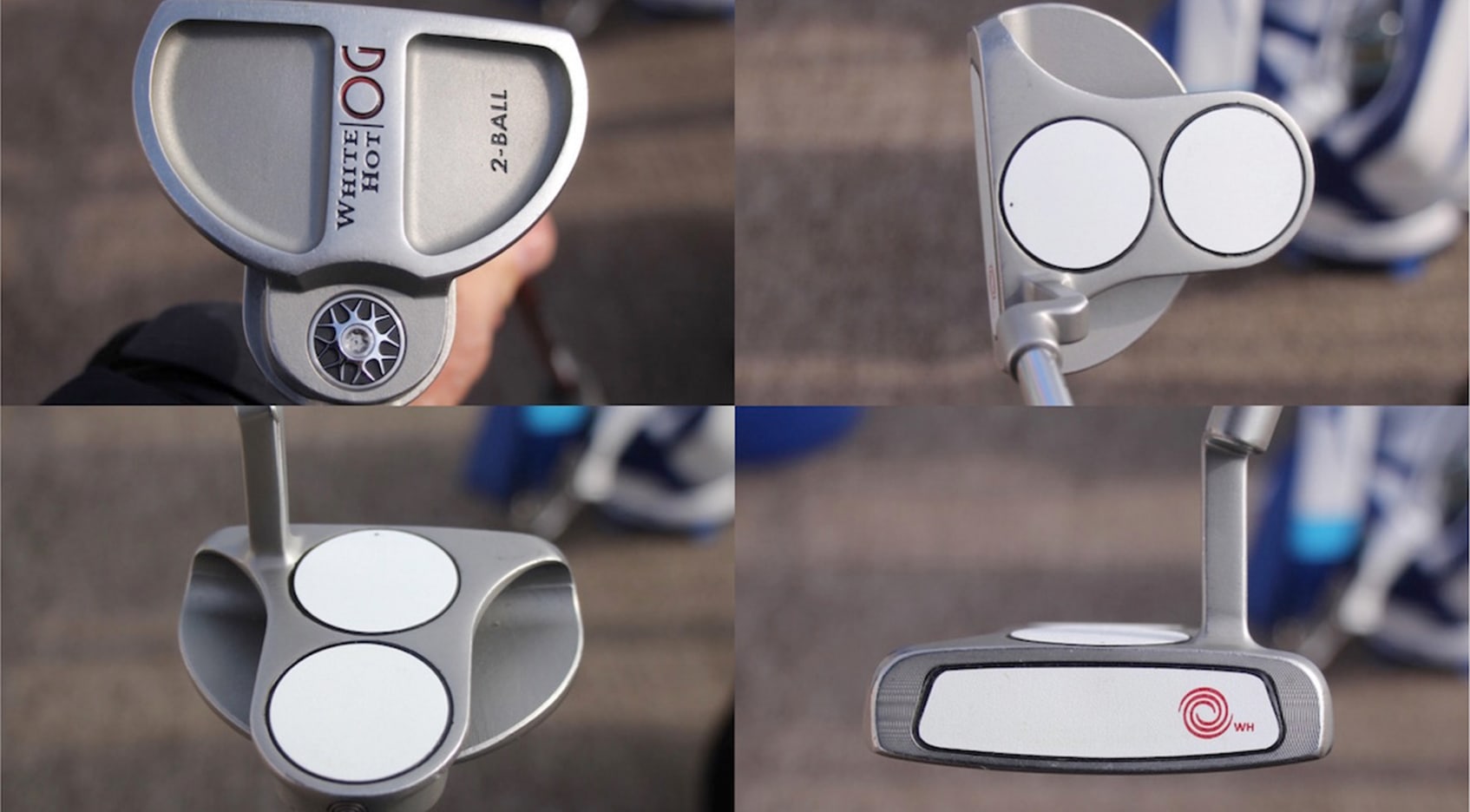 The putter model is very straight-forward. So, I used a 2-ball when it came out. Then I used a 2-ball blade which I won my major with. I always had a hook in my putts, so not long after I won my majors, I went to face-balanced putter because it helps reduce the left-to-right spin. I started putting really badly in 2013 and 2014 – I had some issues. And then come 2016-2017, I just said, look, I putted well with this putter. If I use this putter, I can't go back and say it's the putter's problem. It's gotta be me. So I went back to the face-balanced 2-ball blade because I've had good times with it. I may have only used 5 or 6 putters in my career.

Yeah, it's all I've ever used. So I'm really happy that I've got a putter that I know I've putted well with and I don't blame the putter. I can't say that anymore. I don't blame my tools, I blame myself if I miss a putt. So it comes down to…I know the putter works, then it's me. Me, me, me.
You know, I've toyed with using other shafts in the putter, and I will look at other putters, but things are askew to me when I look down. So I can't have a putter with a line on it. It doesn't look square to the face. I've never putted with a putter that has a line on it for that reason. I line up by feel. I know that putter works, I know it suits me, so that's why I go with that.
I was talking to Joe Toulon (former Odyssey putter rep and Callaway's current PGA Tour Manager), and he was saying that one of the white balls on the crown actually cracked and he had to replace it?
Oh, yeah yeah yeah. I think it's the only thing that ever got broken during travel. Something smashed through it.
So that's still the same head from that incident?
Yeah. I have a couple putters like that. I'll come up with an idea – I'm sure back in my heyday I would have got them to do it, but they won't do it now… I prefer a deeper putter (a taller face). The one issue I have is I hit the ball too high on the face, but they won't remodel the whole system to make me a deeper putter. I've tried some optical illusions to try and get it where I hit the ball more in the center, but I hit it high. It seems to be going in the hole so I'm not going to worry about it too much. But in an ideal world, if someone came along and said they could make the putter 3-4 millimeters higher, I'd be happy with that.
Well maybe when this story goes out, it'll push them to make you one.
Well that's what I'm hoping for, that's why I brought it up. I would like a deeper putter. But why would they do it? I'm going to use that putter if I don't get a deeper putter. That's the thing. They don't have to. I'm not going to change if they don't.
But I think you see more players come to Wilson now and start to do that. As players get more money, they're less dependent on manufacturers. They need the service of a manufacturer – because, like I need to be on that truck and get things checked, but you're seeing more players see Wilson as an attractive option because you don't have to use 14 clubs. If you're not happy this week with the putter; you know, Wilson has the putters, they have everything, but if you want to chase something else for a moment…remember, there's two things you're chasing. If you're a free agent, it's not good to be changing a lot. That is a distraction. But it's nice to have the option that if somebody…like I feel Titleist has come out with a great driver and I'm able to work my way straight into Titleist and say, 'Hey, gimmie a go with that. Oh, this is a great driver, I'm going to use this.' Wilson is aware of that. They want their players to be happy and playing well. Like it's still 10 clubs, but it's just not 14 and the ball.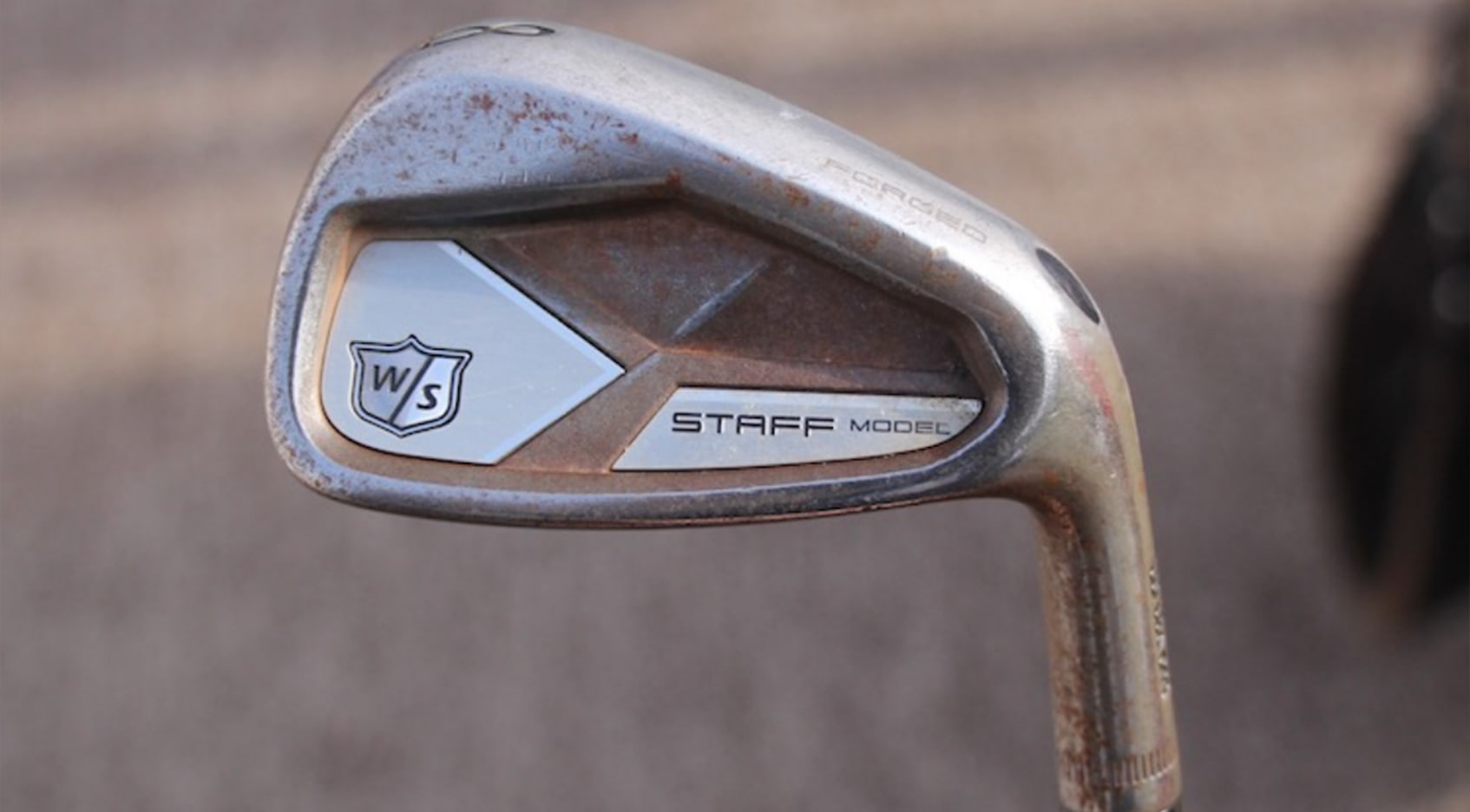 The irons are great, there's no doubt about that. They've won the most majors. They make a gambit of irons. If you want to use a blade, they have the blade. If you want to use my iron, which is just a good tour composite, it has a bit of a cavity-back, you can do that. If you want to use the D irons that have rockets going off there, you can have them. Like the 4-iron, the one they gave me, it was a rocket! And guys are happy to carry driving irons like that, but mine has to match in with the 5-iron. It was just too high and too fast.
So yeah, I think you're going to see manufacturers go more of that way. Our players want to be independent, but the problem is that full independence is not great. You don't want a situation where you're turning up – as you see kids who make it into their first tournament, and the manufacturers start giving them stuff and they're changing. You don't want to be the guy changing too much.
I played as a junior for Ireland, under 18's, and I owned half a set of golf clubs and they were imitation Ping Eye 1's. I borrowed the other half set off my brother. We had a half set each. I had the evens, he had the odds. In that tournament, there was a guy playing with Ping Berylliums with graphite shafts. They cost 1,900 pounds. Mine cost 100 pounds and they were knockoffs. So I played, for my country, with a set of knockoffs. Before I used those knockoff clubs, I used a mixed bag of clubs. As in, I picked up whatever club they had. The 6-iron might go farther than the 5-iron. The 5-iron might go with a fade and the 7-iron might go with a hook, but I knew what my clubs did. Each club had a purpose.
What's interesting is, when the box grooves were around – very few people know this – I carried two sets of clubs at all times. I carried a V groove and a box groove.
Yeah, see, the box grooves were unbelievable out of the rough, spin wise, but if the rough got to a certain level, the ball would come out so low and with spin that it wouldn't go very far. Your 7-iron coming out of this rough would only go like 140 yards and it wouldn't get over any trees because it would come out so low. What I was doing was, if I got to a golf course with this sort of a rough, I'd put in a box groove 7-iron and a V-groove 8-iron. If I got in the rough and I had 170 yards, I'd hit an 8-iron and get a flyer, because the 7-iron wouldn't get there depending on the lie and I couldn't get it over things. So if there were trees, you needed the V groove to get over the trees. A box groove wouldn't get up in the air.
Were other people doing this? Was that popular?
No. No one else was doing it. I played with the box groove for a couple years before I realized that in certain rough, you need the V groove to get there. Hale Irwin played a U.S. Open seemingly with no grooves. Off the fairway it's meant to make no difference. I would disagree, but that's what the officials would say. But out of the rough you needed the flyers to get to the green. The V grooves were doing that for me. You get your flyer to get of the rough to get the ball there, but then if it was the first cut of rough, or light rough, or Bermuda rough, or chip shots, it would come out so low and spinny that you'd have no problem.
Wow, I'd never heard that before. You're a smart guy when it comes to equipment…
I can't believe that people didn't realize that I was doing this two-groove thing all the time. I swear to you, you could stand here, you would not launch a 7-iron over that fence there if it was box grooves out of light rough, and V groove would launch over it. The launch characteristics were massively different.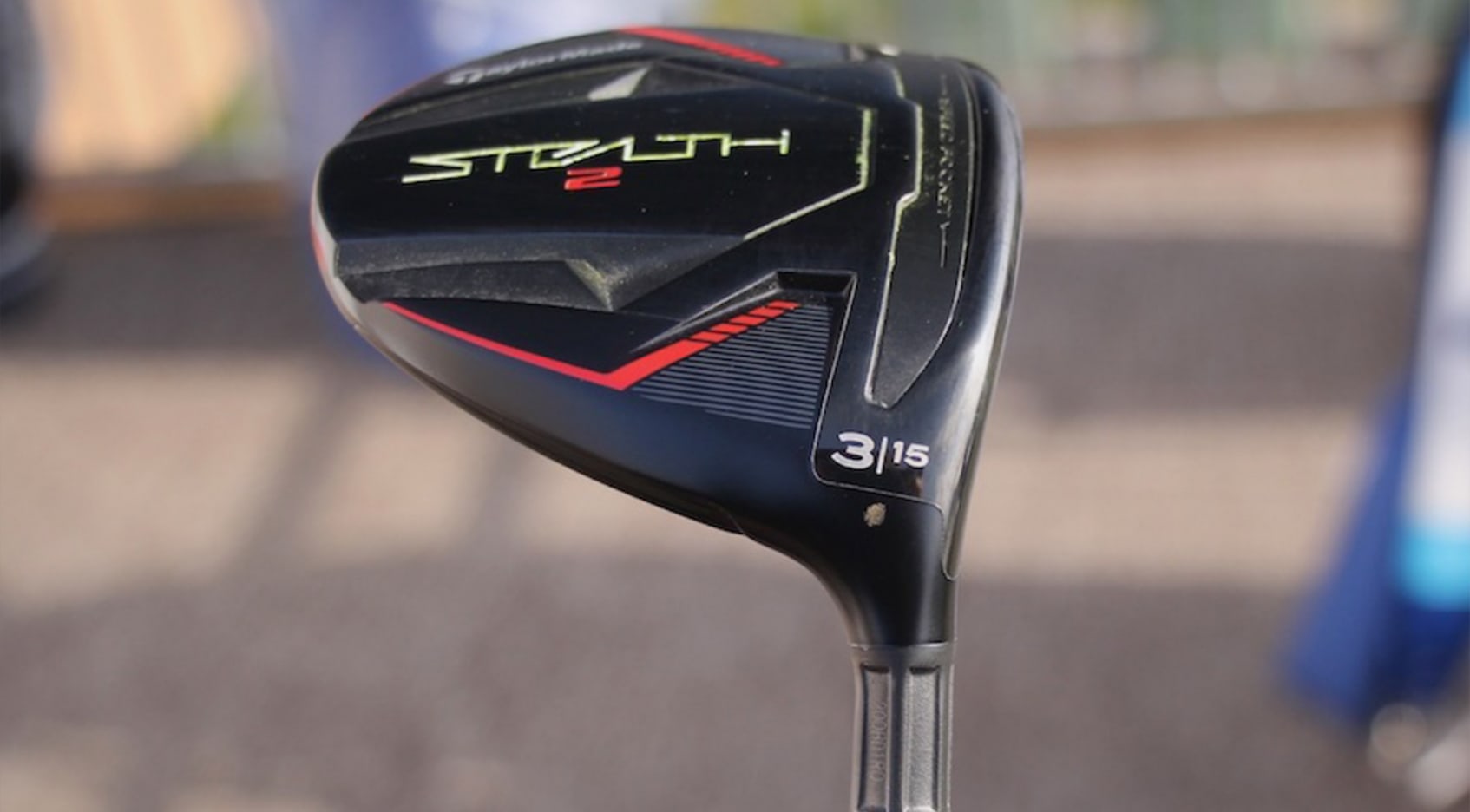 I'm still a bit like that. Everything has to do its job. I might go with a 3-wood that draws and a driver that doesn't. You've got to know your clubs. That's what I'm saying.
I would go with, if it was up to me, it should be only 12. That would require you to fill out your gaps. I'd drop the 3- and 5-wood, probably go with a 4-wood, I'd probably still carry four wedges, and I'd probably make a gap somewhere in the 6, 7, 8, 9-iron range, and widen the gaps from 10 yards – I could work with 12-14 yard gaps. Twelve clubs would be pretty simple, but 10, ooh that's hard.
Let's go 12 because we might get that done, but we're not getting eight. Let's first go 12, then we can ask for eight.